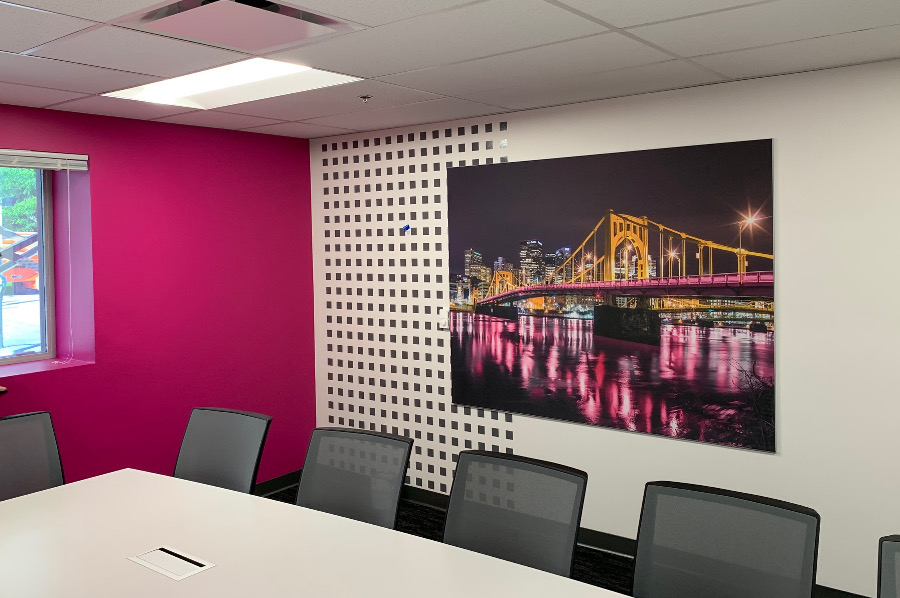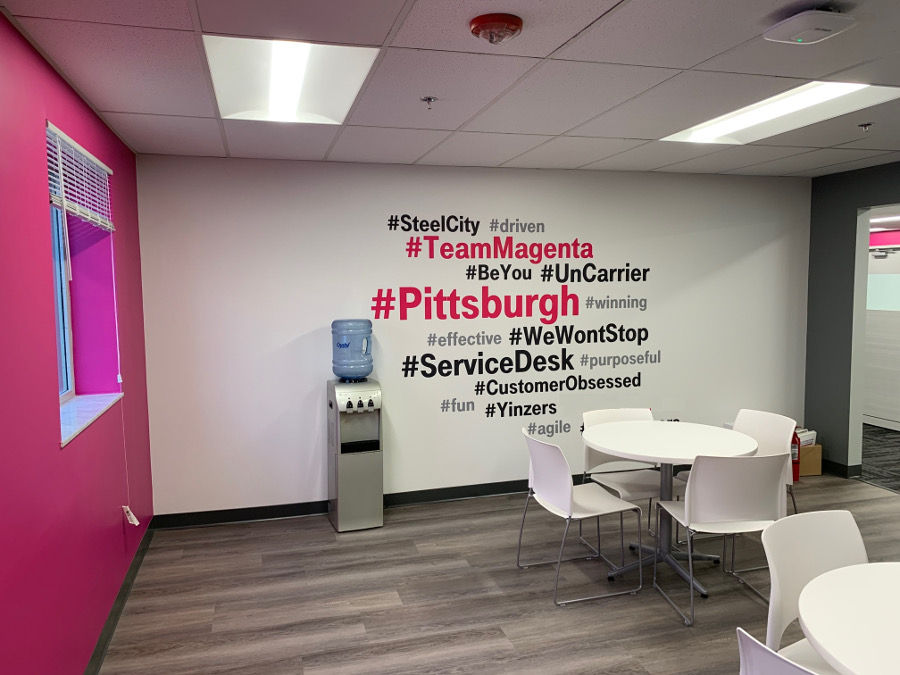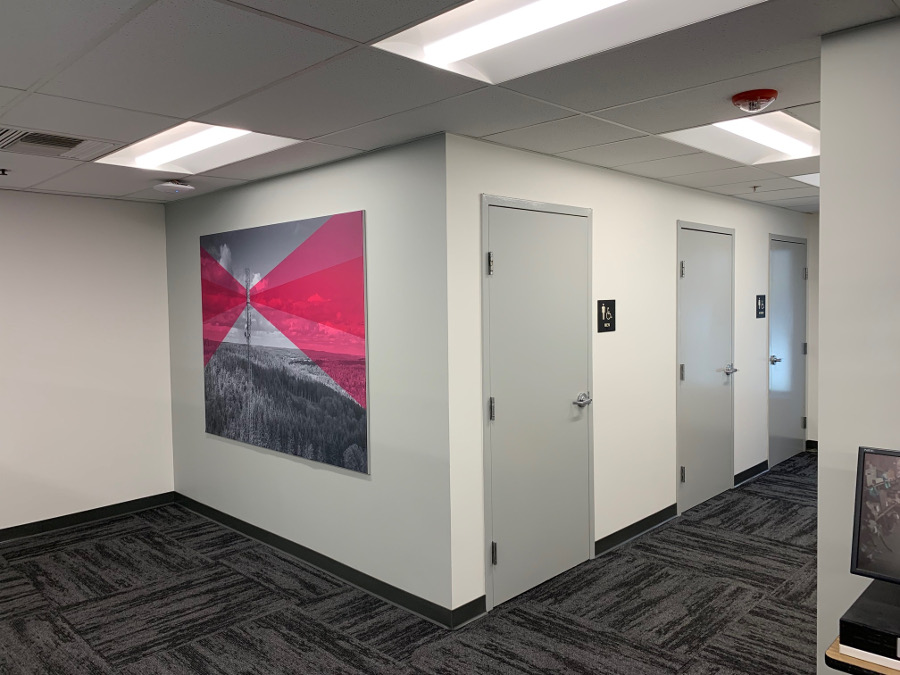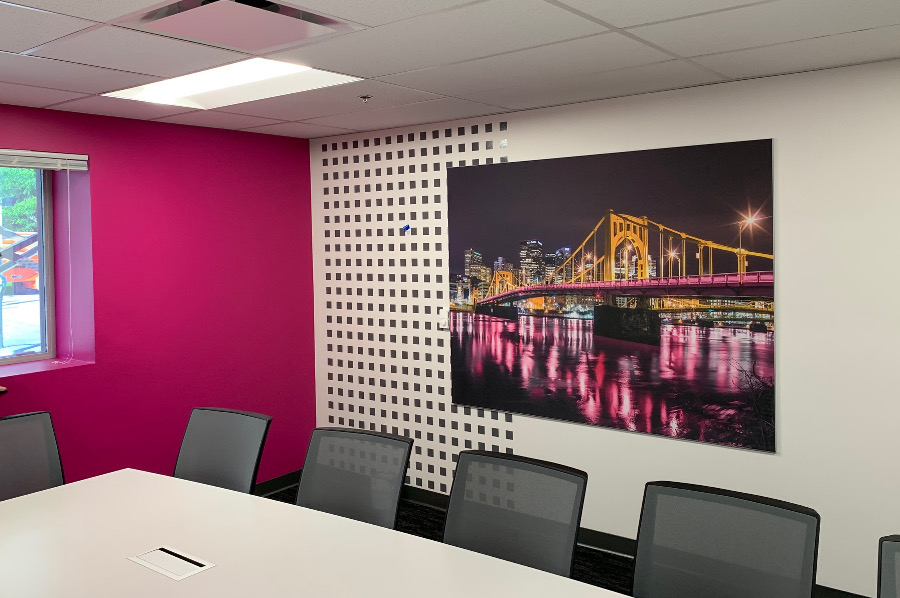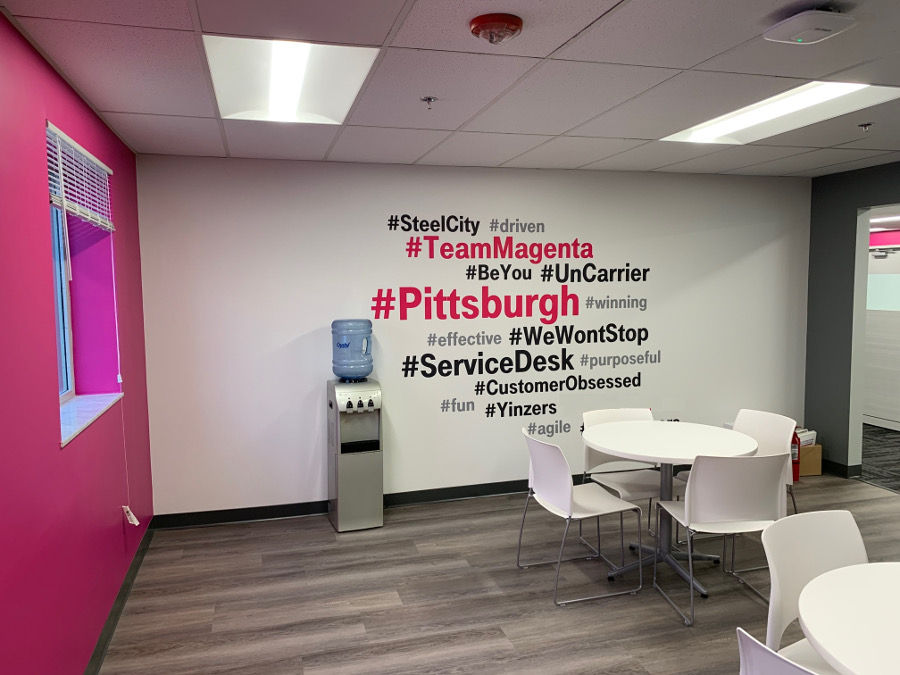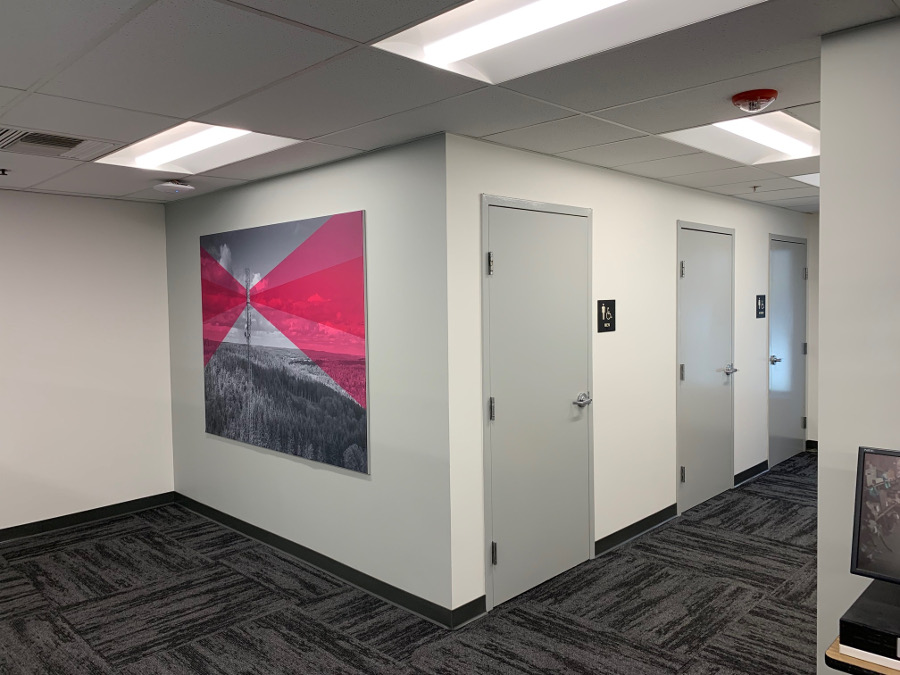 Client:  Swinerton Corporate Services
Location:   Pittsburgh, PA
Architect:   Interior Architects
Updates to T-Mobile's Pittsburgh corporate office refreshed the workspace with vibrant branding and clean finishes. Specialty graphics were installed to bring the pride of Pittsburgh into this office space.
We would highly recommend TEDCO for work on other projects in the future. It was a highly enjoyable experience to work with TEDCO.

WTW Architects